The decision to start your own counselling business is an exciting and empowering one. It offers you the opportunity to make a difference in the lives of others and carve out your niche in the mental health landscape. However, like any other business venture, the process of setting up a counselling practice can be daunting. In this comprehensive guide, we will walk you through the essential steps of how to set up a counselling business, while also demonstrating how My Health Assistant can provide you with the platform to market your new venture. By the end of this blog post, you will be psychologically prepared and have the insights you need to launch and grow your business.

Identify Your Target Market and Counselling Niche
Before you begin, it's essential to identify your target market and niche within the counselling field. This will help you tailor your services to meet the needs of your clients effectively. Consider the following factors when selecting your niche:
Demographics: age, gender, location, and socioeconomic status
Mental health issues: depression, anxiety, trauma, addiction, relationships, etc.
Specialty areas: marriage and family therapy, career counselling, substance abuse, etc.

Develop a Business Plan
A well-thought-out business plan will serve as a roadmap for your counselling practice, outlining your objectives, marketing strategies, financial projections, and operational requirements. Include the following elements in your plan:
Executive summary
Company description
Market analysis
Organisation and management structure
Services offered
Marketing and sales strategy
Financial projections and funding requirements
Register Your Business and Obtain Necessary Licences
To legally operate your counselling business, you must register it with the appropriate authorities and obtain the necessary licences and permits. This may include:
Registering your business name and structure (e.g., sole proprietorship, partnership, or limited company)
Applying for a National Insurance number (for self-employed professionals)
Registering for VAT if your annual turnover exceeds the £85,000 threshold
Obtaining professional indemnity insurance to protect against potential lawsuits

Choose a Suitable Location and Set Up Your Office Space
Selecting the right location for your counselling practice is crucial. Factors to consider include accessibility, visibility, and proximity to your target market. Once you've chosen a location, create a welcoming and comfortable office space that promotes a sense of safety and confidentiality for your clients.
Establish Your Online Presence with My Health Assistant
An essential aspect of marketing your counselling business is establishing a robust online presence. My Health Assistant provides a user-friendly platform to help you do just that. By signing up for our services, you'll gain access to:
A customisable website template tailored for mental health professionals
Blogging and content creation tools to showcase your expertise
Appointment scheduling and booking functionality
Client management features, including secure messaging and electronic health records
Online payment processing capabilities
Implement Marketing Strategies
To attract clients and grow your counselling business, you'll need to implement various marketing strategies. Some of the most effective methods include:
Search engine optimisation (SEO): Optimise your website for Google search results to drive organic traffic to your site.
Content marketing: Share valuable and informative content, such as blog posts, articles, and resources, to establish yourself as an expert in your field.
Social media marketing: Engage with your audience on popular social media platforms like Facebook, Twitter, and LinkedIn to increase your visibility and reach.

Network and Build Professional Relationships
Developing a strong network of professional contacts can significantly contribute to the success of your counselling business. Attend industry events, conferences, and workshops to build connections with other mental health professionals, service providers, and potential referral sources. Join relevant professional associations and online forums to stay informed about industry trends and developments, and don't hesitate to collaborate with other professionals to enhance your services.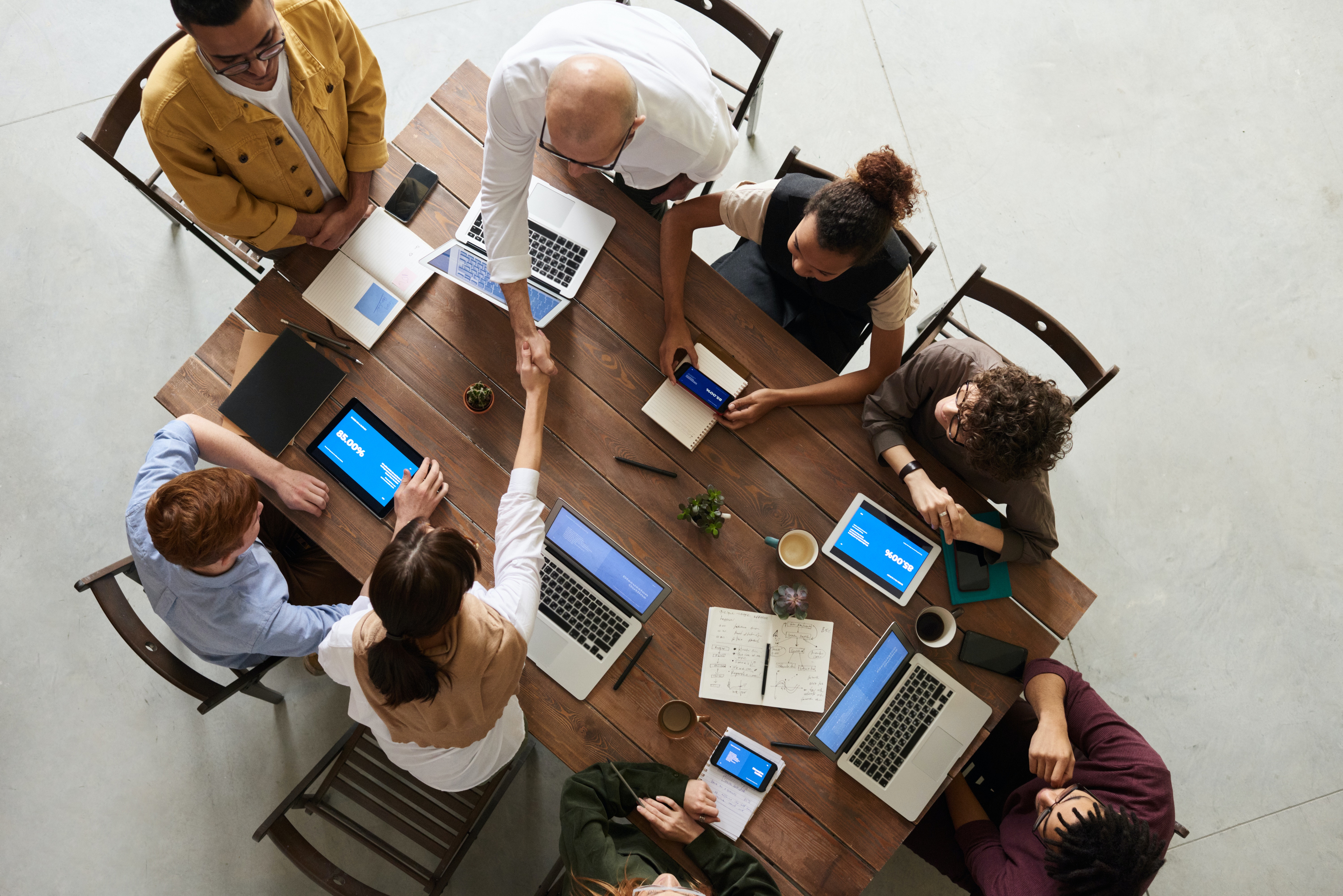 Maintain High Standards of Professionalism and Ethics
As a counsellor, it is crucial to adhere to the highest standards of professionalism and ethics. Familiarise yourself with the guidelines and codes of conduct set forth by your professional association, and always act in the best interests of your clients. Ensuring confidentiality, respecting boundaries, and maintaining a non-judgmental attitude are essential aspects of providing quality care to your clients.

Track Your Progress and Continuously Improve
Once your counselling business is up and running, it's essential to monitor your progress and continuously seek ways to improve. Set measurable goals and review your performance regularly to identify areas where you may need to adjust your strategies. Keep up-to-date with industry best practices and developments in counselling techniques, and consider pursuing further education and training to enhance your skills.
Leverage My Health Assistant to Support Your Business Growth
As your counselling business grows, My Health Assistant will continue to provide you with valuable tools and resources to support your success. Our platform is designed to scale alongside your business, offering advanced features and integrations to streamline your operations, enhance client engagement, and help you reach new audiences.