What's The Difference Between A Dietitian And A Nutritionist?
'You are what you eat', the popular saying goes, and it's not far wrong! Diet plays a large role in our overall health, factoring into everything from general wellbeing to risk of disease.
According to the World Health Organization, a healthy diet combined with a fit and active lifestyle, can contribute towards minimising risk of conditions such as diabetes, heart disease, and cancer. Healthier dietary choices also improve overall nutrition, helping people to maintain more optimal body weights. This, in itself, can also reduce the risk of health complications.
But adopting a healthier diet is a process that's fraught with difficulties and challenges for lots of people, from not knowing what their diet should include to having difficulty sticking to it over the long term. Nutritionists and dietitians exist to help people overcome these obstacles.
However, there are key differences between dietitians and nutritionists that not everybody knows about. We're here to break down what they both do and what qualifications they need, so you can make a more informed choice about which one to go for.
What is a dietitian?
Dietitians are healthcare professionals that work with patients to assess, diagnose, and treat dietary and nutritional problems or conditions. They're the only professionals working in the field of nutrition that require formal qualifications and are regulated by law.
Their role involves providing practical guidance to help people make healthy choices in their diet. Dietitians commonly work with people who have recognised medical conditions such as diabetes, allergies, IBS, and eating disorders, but can also provide their services more generally to people seeking advice unrelated to a specific condition.
They will often work as part of multi-disciplinary clinical teams alongside doctors, nurses, physiotherapists, and other professionals to deliver complete healthcare plans.
Registered dietitians are required to have a minimum of a bachelor's degree in dietetics (or a related science undergraduate degree with an postgraduate qualification in dietetics). These qualifications all involve a mandatory placement working in the NHS, which means even newly-qualified dietitians will have clinical experience.
All dietitians are also required to be registered with The Health & Care Professions Council (HCPC), a regulatory body that upholds standards across the healthcare sector. The title of dietitian or registered dietitian is only applicable to members of the HCPC.
Whether they practice in the NHS, a private clinic, or on a self-employed basis, the fact that all dietitians are governed by the same ethical code ensures they work to the highest standard.
What is a nutritionist?
Nutritionists are specialists in the field of diet and nutrition, but aren't formally qualified or medically regulated. They provide advice to people looking for support in making healthier choices in their diet, breaking scientific knowledge down into simple action plans.
They typically work with people who need help with achieving a particular health-related objective, whether that's losing weight or supporting athletic development. Their role doesn't extend to providing medical support to people with recognised health conditions, like eating disorders or chronic diseases.
A nutritionist will often focus on delivering actionable advice, typically in the form of personalised diet plans that address the specific concerns of the person they're working with. Some will specialise in particular areas, such as sports nutrition or infant nutrition, while others will function as generalists.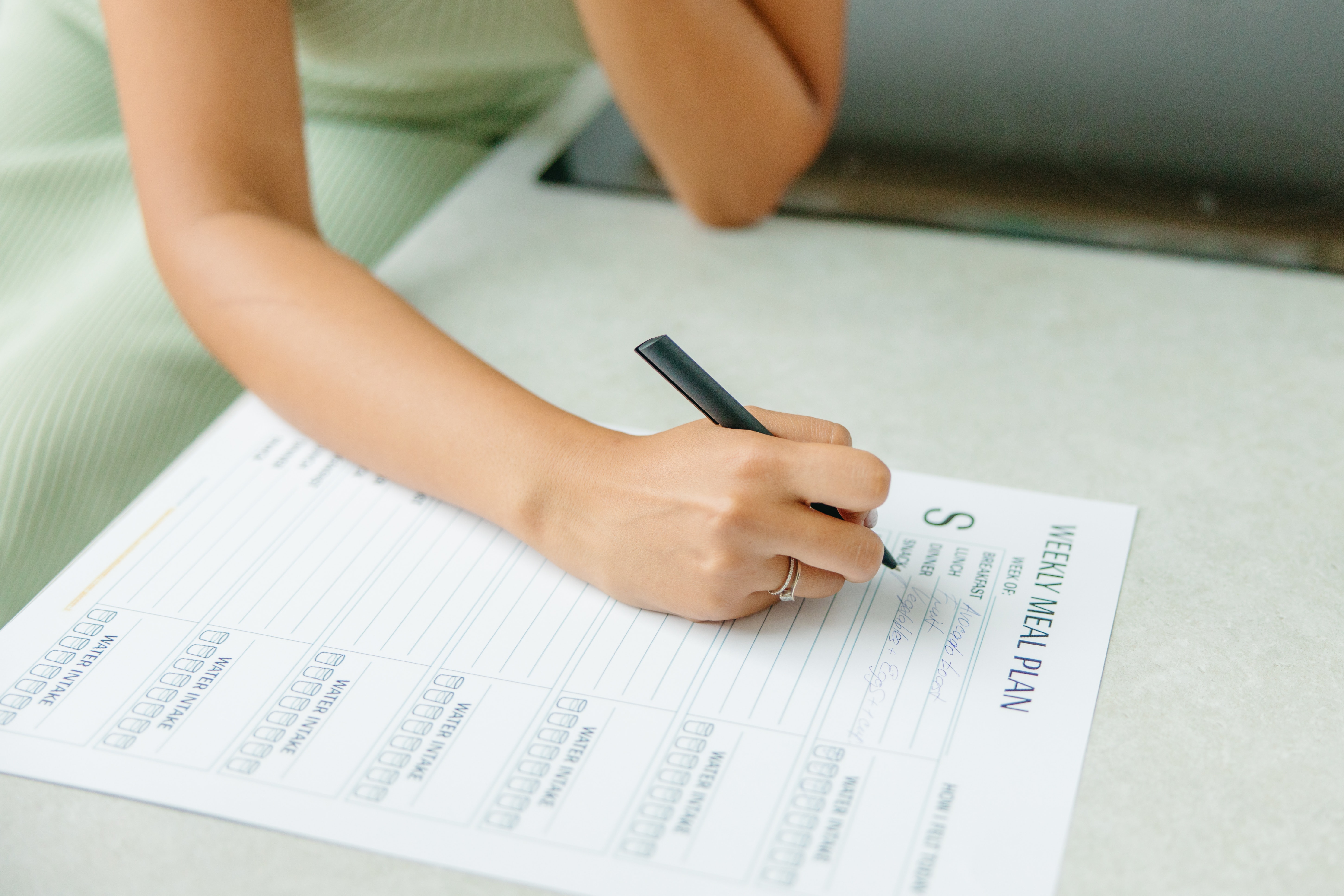 There is no formal education path or qualification required to be a nutritionist, and the title isn't protected by law. However, nutritionists can hold the title of registered nutritionist (sometimes shortened as RNutr) if they are registered with the Association for Nutrition (AfN). Only nutritionists with a BSc in nutrition or a related subject and three years' experience qualify for this accreditation.
The differences between dietitians and nutritionists
The main factor that differentiates dietitians from nutritionists is that only dietitians are medically qualified and regulated by law. They both provide fundamentally similar services, but the remit of a dietitian extends beyond an advisory role and into one as a medical professional.
This means they are equipped to formulate and provide dietary advice that is specifically targeted at addressing recognised medical conditions. Nutritionists, on the other hand, can only work to provide general diet and lifestyle advice outside of the realm of medical support.
To summarise, here's a table that compares the main differences between dietitians and nutritionists:
| | | |
| --- | --- | --- |
| | Dietitian | Nutritionist |
| Minimum qualification required | BSc in Dietetics | None |
| Clinical experience required | NHS placement during degree | None |
| Accreditation required | HCPC membership | None (AfN optional) |
| Able to provide nutritional advice | Yes | Yes |
| Able to provide medical advice | Yes | No |
Which should you choose?
The decision between seeing a dietitian or nutritionist really comes down to what sort of dietary support you need.
If you're looking for qualified medical advice regarding how a condition like diabetes, IBS or an eating disorder, only a dietitian is qualified to provide it, ruling out nutritionists.
If your objective isn't necessarily medical, but more related to lifestyle or personal development, a nutritionist is open to you as an option.
Key differentiating factors that might help you make your decision include price, availability, and proximity. As is often the case, looking around for options nearby and comparing different dietitians and nutritionists can help you to make up your mind.
You can browse dietitians and nutritionists in your area with My Health Assistant to find one that suits you, and contact them directly through our platform.